Find out how you can increase sales and grow your customer base without risk…
Sounds hard to believe, right?
Before I tell you how you can open your doors to customers you're currently missing out on, I want to ask you…
You know that businesses just like yours are benefitting from more sales, an increased customer base and increased customer satisfaction simply from offering point of sale finance, right?
I want to tell you about a new system that provides a win-win scenario for you and your customers…
In the next couple of minutes, I'm going to show how you can better serve your customers, gain an advantage over your competition (even the ones who do offer POS) and increase your businesses top line.
Wren and Victorian Plumbing's profits over last 2 years have been 'gravity-defying' thanks largely to aggressive promotional expertise, both involving well practiced 0% finance options to win customers.
But first, I want to introduce you to Steve…
But things were not always so great…
Two years ago, Steve was struggling to meet his sales targets. He had no finance options to offer his customers and was losing out on a lot of potential business. 
Steve's problem was that he hadn't come across the right platform to offer his customer's POS finance. On top of that most businesses like his that did offer it had to turn down 50% of their potential business because the customer didn't have a perfect credit score.
After a period of frustration, Steve stumbled across Posfin Capital. We offer POS finance products, through a panel of lenders, to ambitious retailers.
Within a few months of implementing this service, Steve had
increased his sales dramatically. On top of that he…
Thanks to the finance options his customers now had, Steve and his team found it easier to make larger sales and add up sells to orders.
Widened His Customer
Base
Our panel of lenders can get finance for people with adverse credit scores, so he was able to offer finance to good customers who didn't have perfect credit scores and therefore opening up his business to an untapped market!
Improved The Credibility Of His Business
Offering POS finance increases your credibility and allows you to compete with the big guys in your industry.
Received Full FCA Authorisation And Compliance
Peace of mind for you and your customers.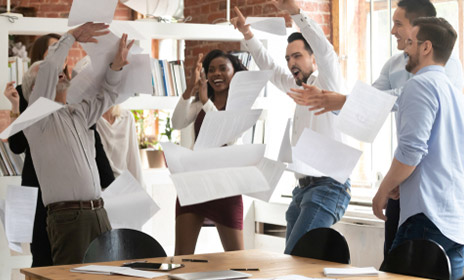 Didn't Need To Show A Minimum Trading History Or Turnover
Meaning his business didn't have to jump through any hoops to benefit from offering finance solutions to his customers.
Steve took no risks! He gets payment in full for his products immediately. We pay him and then we arrange scheduled repayments for his customers to pay us, leaving him stress-free and with extra cash in the till from a customer that he would have otherwise not been able to serve.
What you get when you join:
Within a few months of implementing this service, Steve had increased
his sales dramatically. On top of that he…
So, don't wait any longer…
Get in touch today to find out how your business can grow and profit from using a third-party POS finance service.
Get in touch to learn how we can supercharge your business.